FREE MOONPIE SNACKS FOR THE TROOPS!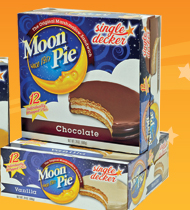 Complete the short form to
send FREE MoonPie Snacks to American Troops
who are serving overseas! They'll send out a maximum of 50,000 MoonPies.
In need of some extra spending power as for your holiday shopping? Swagbucks is holding a Santa's Li'l Helpers Team Challenge t...

Sign up here for a complimentary one year digital subscription to Automobile https://www.valuemags.com/freeoffer/freeoffer_df.asp?offer=Au...

Make a pledge and get a free clean whey protein bar from Power Bar! There are kinds of flavors! https://www.powerbarcleanstart.com/