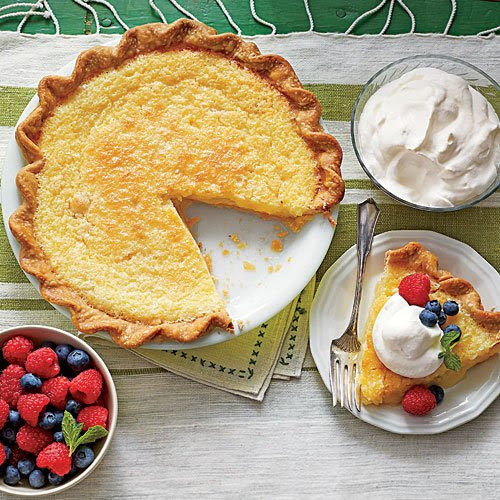 1 1/2 cups
sugar
3 tablespoons
all-purpose flour
1 tablespoon
loosely packed lemon zest
3 tablespoons
fresh lemon juice
1 teaspoon
vanilla extract
Garnishes: fresh berries, whipped cream, fresh mint
Preparation
1. Preheat oven to 350°. Whisk together first 2 ingredients in a large bowl. Whisk eggs and next 5 ingredients into flour mixture; pour into Perfect Pastry Crust.
2. Bake at 350° for 35 to 45 minutes or until almost set, shielding edges with aluminum foil after 15 minutes. Transfer to a wire rack, and cool 1 hour.
Be sure to check out this old fashioned recipe at
southernliving.com
Here you will be able to find this recipe and many more!