Frugal Southern Mom
Saving money with coupons, frugal recipes and freebies!
Tuesday, June 30, 2015

recipes and coupons for great savings at Publix!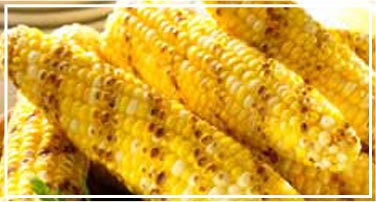 picturecredit:
http://www.bestmealsathome.com/default.aspx
4 ears corn-on-the-cob, husked
20 sprays I Can't Believe It's Not Butter!® Spray Original, divided
Directions
Evenly spray corn with 10 sprays I Can't Believe It's Not Butter!® Spray Original. Grill, turning frequently, 8 minutes or until corn is tender. Spray with remaining 10 sprays.
TIP: To make CAESAR-STYLE GRILLED CORN, roll grilled and sprayed corn in 2 tablespoons grated Parmesan cheese combined with 1/4 teaspoon garlic powder. Serve with lemon wedges.
Saturday, May 16, 2015
Print the coupon
here
to get a
FREE 8×10 portrait
with no sitting fee (for one person, $9.99 sitting fee per additional person).
Offer is good on 5/21/15 only.
Limit one coupon per family.
Click here
to find a location near you.
Wednesday, May 13, 2015
Set up a
Murphy USA account
to get coupons for FREE products. You may be offered coupons for a FREE hot dog, Propel water, Pure Life water, Coke, Fairlife milk, and fountain drink coupons.
Click here
to find a location near you.
Free Pure Life Water 20oz
Free Pure Life Water 20oz
Expires 05/31/2015
Propel your day with a Free Propel Water
Enjoy a Free Propel Water 16.9oz
Expires 05/31/2015
On May 18th, 2015, select art museums will be offering
FREE admission
as a part of Free Art Museum Day 2015.
Click here
for more information and to find a participating museum near you.
Some museums will offer FREE admission on an alternate day.


Spring is finally arriving in the south. Fruit trees are beginning to bloom! You can smell the
 sweet smells of spring! 

Just simply walking around in your own yard, can give you a huge
 dose of spring fever! This type of weather is great for a

 family picnic!
I can already visualize the cofty soft quilt laying on the ground, in a shady cool spot, with a
 picnic basket on top, filled to the capacity with yummy 

goody's you will soon be enjoying
 with your family!
I have painted a very pretty picture, now you ask, where does the family fit in? 
Be sure to check out the rest of the 

Spring Hike  post, 

 

http://www.jeepcheap.com/spring-family-hikes.htm